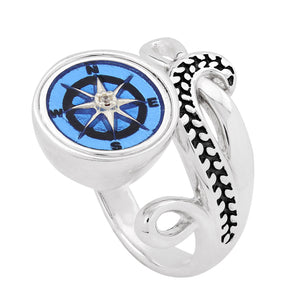 Dreaming of sailing off into the sunset? Exploring an undiscovered shore? Discovering your inner mermaid? You can have it all! Sandy toes, a sun-kissed nose and sea salt in your hair - the perfect summer is a seaside summer!
Adjustable ring available in Small (Sz 5-7) and Large (Sz 8-10)
Price is for Jewelry only, not including JewelPops.