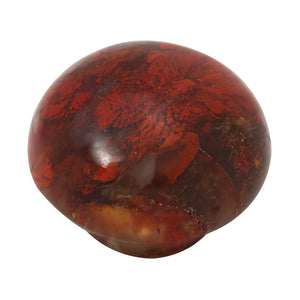 Draw strength from your roots and style from your PopRocks! Colors and patterns of natural stone PopRocks may vary
Materials: Brecciated Jasper
Please note, we do our best to provide you with the best depiction of each PopRock. Each PopRock is cut from a single natural stone, specifically to give your PopRock a fluid seamless look in your Kameleon setting. Because they are cut from natural stone, no two PopRocks will be exactly identical. We cannot guarantee that your PopRock will be identical to the pop depicted in the photo. (Colors & patterns may vary).